'ello There, Fiends!
Howdy, howdy. I hope all is well you're all tucked in someplace warm, with a mug of something steaming and delicious, or perhaps a tumbler full of spirits to sooth the soul as well as the body. It's a chilly, chilly 26 degrees over here in the Murder Mitten, and I'm tucked away in my office with a belly full of breakfast tacos and a craving for a mug of something hot to wash it all down. So with that, let's talk news.
I have been laid off!
Fuck.
Gotta be honest, I saw it coming. Sort of put my foot down about being exploited and mistreated. So naturally my days were numbered. I did my best to beat them to the punch, but alas, no luck. They got me. The silver living is that I did manage to secure a seasonal part time gig at a bookstore, which I suppose is about as safe as swan diving into a swimming pool full of used needles, but.... it's still pretty freaking awesome. Because BOOKS!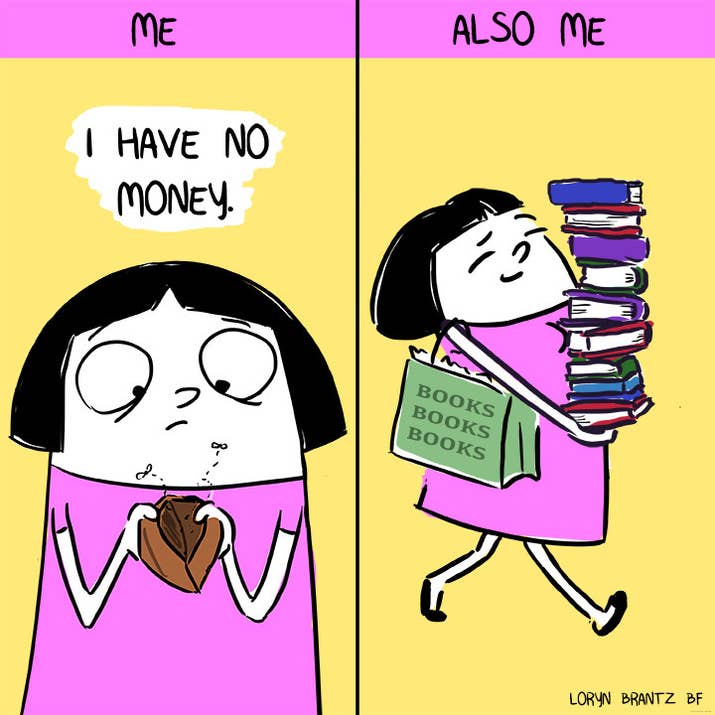 Relevant.
I've also gone into business with my friend Brian to create something pretty special.We've purchased a button press, started talking to screen printers and designers, and have been discussing other cool things to sell in an online store dedicated to all things geeky, dorky, and genre-tastic. All is still in the early stages, as we've only pressed some wholesale buttons and made a few designed, but all in all I think this is going to be pretty amazing once we finally get it up and running, as opposed to up and walking. So without further ado, I present to you:
I'm not sure why the pictures are kind of jacked up, but whatever. I'm a writer not a web designer.
More cool stuff is in the works and more will come in due time. This is only the beginning. Stay tuned and follow us on Instagram: shopthedorkknight.
And now...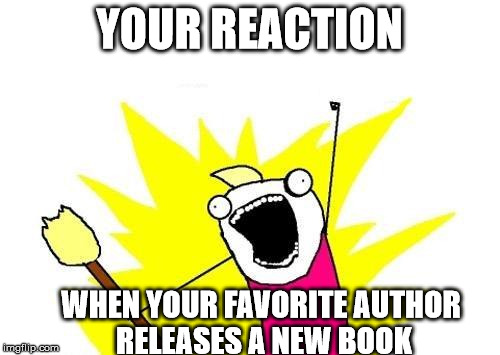 I've begun the first draft of book #4, which will be the first in a series of books. I'm still world building and plot discovering, but I'm pretty stoked about it. The best I can think of to describe it is that this series will be my Oz or Narnia or Abarat. Something for all ages that I hope to be as fun, epic, and exciting as... other fun, epic, and exciting things. I will blame this first book for any lack of communication. Well, this book and...
I'm not forgetting something.
I'm in the final editing/ rewriting stages of book #3, a novella, titled:
The Absolute End of the World
.
It's true.
This will be my third book, following Tales of Timeless Springs and She Sees Metaphors. And it's quite possibly some of my best work. At least I think so. Everyone seems to loves Tales of Timeless Springs the most. Which is cool, totally, cool. I'm just saying... this one is going to be good too, I think.
The Absolute End of the World will wrap up what I'm calling The Louie Trilogy. Yes, that fat little bastard will return in this novella, in a minor role. The main role will follow a nameless illegitimate child of God during the beginning of a suddenly very changed Revelations. Jehovah has walked away from his children, leaving Lucifer with the keys to the store. And as the end starts brewing and things start going wrong for everyone, the bastard will be in the process of fulfilling a promise to a friend, however futile it seems.
I have not decided if I'll be self publishing or shopping this little guy around, so no word on a release date yet. But, it's coming fiends. It's coming sooner than later and I am so freaking excited for all of you to read it.
And with that, I leave you all to a very wonderful weekend. Stay warm, hug a friend, tell someone a happy story, and share puns. I'm going to go off and work on this crippling depressing all ages fantasy series.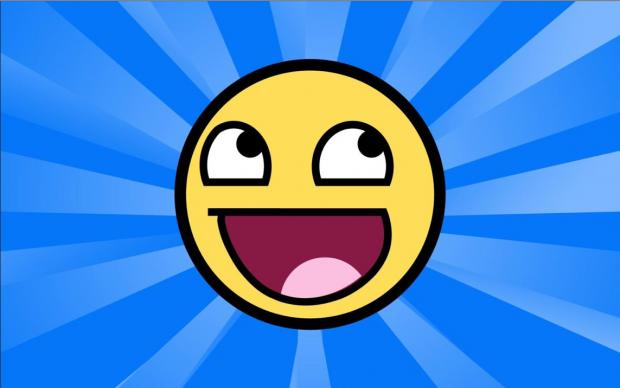 Cheers.